Luxury jewelry with a family touch
Robert Fabrikant, Inc. —
is the continuation of four generations of expertise and experience in the area of fine gold and diamond. Located in the heart of New York City's "Diamond District" we have been serving our customers both locally and internationally since 1972. We specialize in the wholesale and retail sale of fine gold, colored stone, pearl and diamond jewelry. We also have expertise in recreating outdated or unwanted jewelry into stylized, fashionable pieces. In addition, we also purchase signed designer jewelry as well as diamond, pearl and gold jewelry for fair, honest prices. Complete satisfaction is our goal with every customer.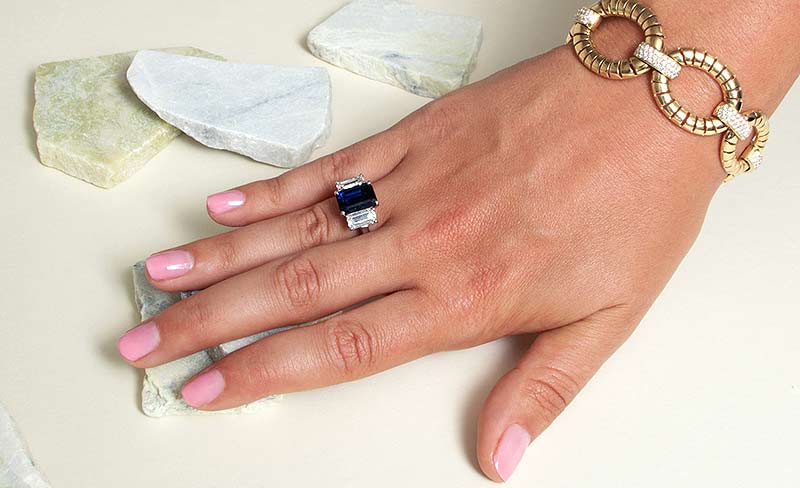 Latest News
Welcome to FAB Blog
Why a jewelry blog? Welcome to the world of everything gold, diamond, and absolutely FABulous. Jewelry has the ability to quickly put a smile on your face. Who doesn't love wearing something bright and sparkly? Diamonds and fine jewelry in general have mass appeal but there is a lack of knowledgeable information out there.…
Read more
Testimonials
"After my mother passed a way, we didn't know what to do with her jewelry. I wanted to have a keepsake from her, but the style of her jewelry was not the kind of thing I would ever wear. A friend of mine referred me to Robert Fabrikant, Inc. What a wonderful experience. The Fabrikants were a pleasure to deal with. We sold some of her jewelry, and took the diamonds from her bracelet to make a bracelet and a pair of earrings. The new jewelry is spectacular! I was treated fairly, and everything was taken care of for me. I wouldn't go anywhere else to buy or sell jewelry."
Dorothy L.
"Ring arrived today and I can't stop jumping up and down!!!!! It's gorgeous just what I had hopeful for! I have tears in my eyes because you fulfilled my dream. Where are the words to thank you!?!? Thank you Shari from the bottom of my heart! With enormous gratitude to you."
Abigail G.
Just wanted to thank you again for locating my beautiful watch and helping Rich to surprise me-- I really love it- it's very special and we really appreciate that you are so gracious about sharing all of your professional "secrets"!! Many thanks again"
Janene
"Thank you so much for the part you played in making our engagement so special and memorable. I (Eric) trusted you throughout the entire decision making process- not only with the ring, but with how I proposed with your guidance, I was able to buy the perfect ring for Amy- it is perfect in every way. My ring is absolutely beautiful and will always remind me of Eric's proposal and how much he loves me. Thank you for playing such a large role in the next step of our relationship."
Amy and Eric